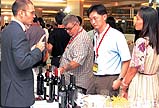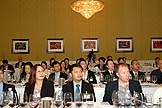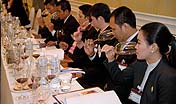 Investor and working partner wanted
---
Dear Investor,
Are you a wine lover or involved in the wine or wine related business?
Are you well connected to the wine trade and/or living in or regularly travelling for the wine business to the wine producing countries?
Are you looking for a career change, and/or perhaps want to live legally in Thailand?
Do you have sufficient funds ready to invest in the wine trade exhibition and wine event businesses?
If the answers to the above are yes, then we could form a working business partnership.
After five years as publisher and editor of Wine Today magazine, I established Bangkok International Wine Fair (BIWF) in 2009 and intended to stage the first show on 25-27 November 2010.
BIWF 2010 aimed to promote boutique wines from around the world to Thailand and mainland Southeast Asia. Related projects include the annual international wine and food festival.
The delay of official permits for wine and food tax exemptions forced the cancellation of the inaugural BIWF.
Permits have however now been granted, and I am currently looking for a serious investing partner to re-launch the Bangkok International Wine Fair and to continue with other wine projects.
If you are interested and would like to contact me for further details please call my mobile on +66 8 9218 1864 or my office +66 2 390 2551, +66 2 390 2552 or +66 2 390 2553, or email me at joe@bangkokwinefair.com
Yours sincerely,
Joe Sriwarin
Managing Director
Bangkok International Wine Fair (BIWF)
Programmes and Seminars

Show News

BIWF Wine Challenge